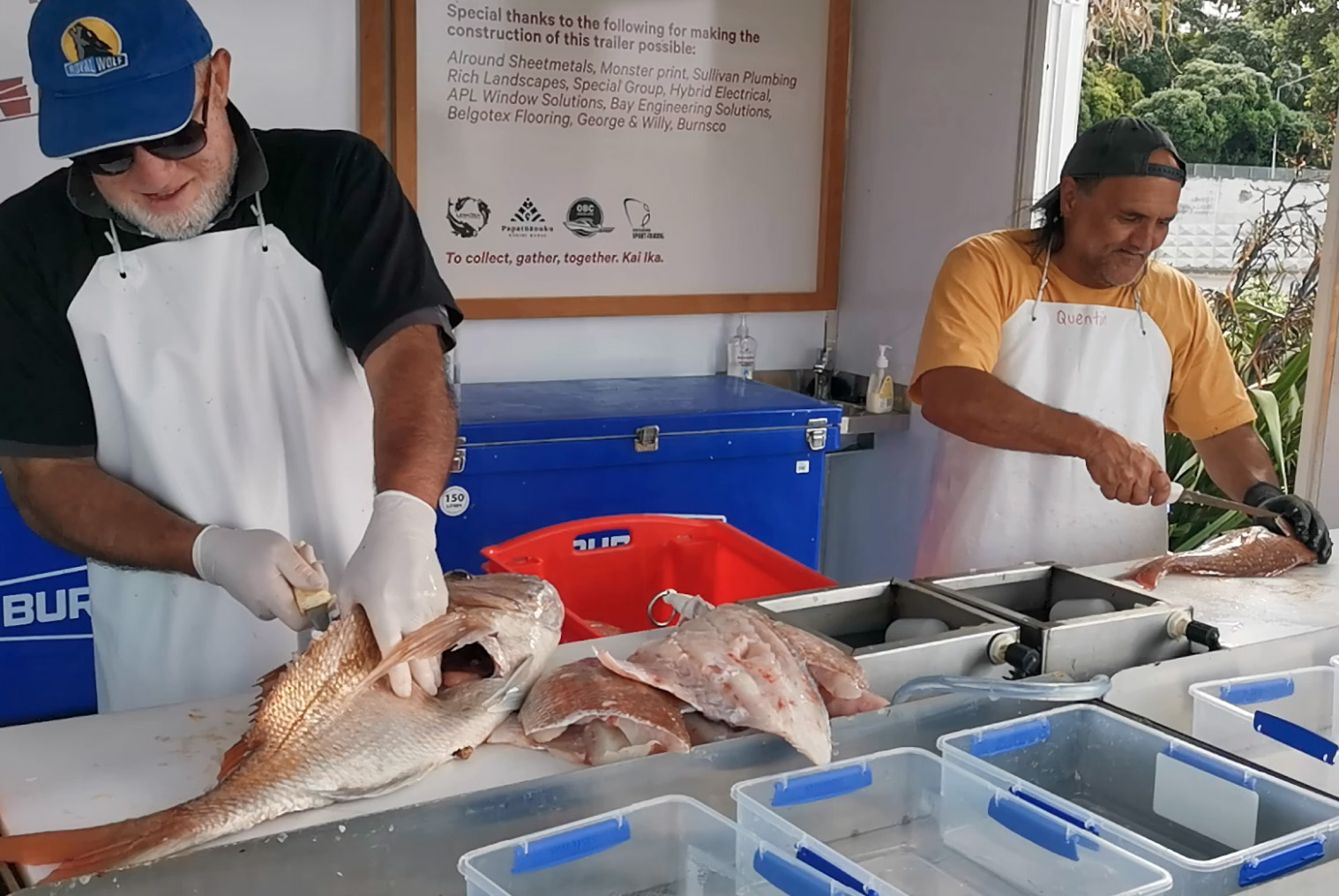 The Kai Ika project provides professional filleting services at the Kai Ika filleting trailer at Z Pier at Westhaven, Auckland and the Outboard Boating Club, Orakei, Auckland. We can also provide filleting for fishing events and knife sharpening.
All unwanted offcuts from filleting fish are distributed back into the community by the Papatūānuku Kōkiri Marae in Mangere.
100% of the money raised via our filleting services is re-invested in the Kai Ika Project.
The Kai ika filleting trailer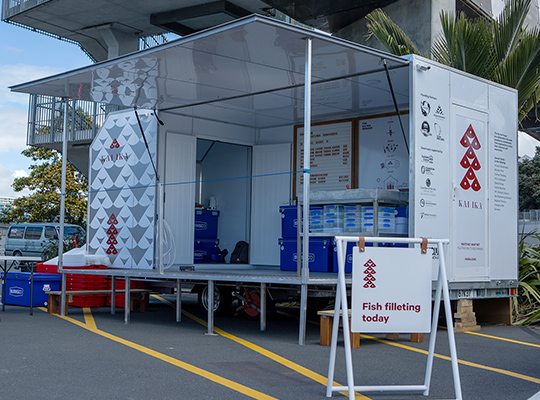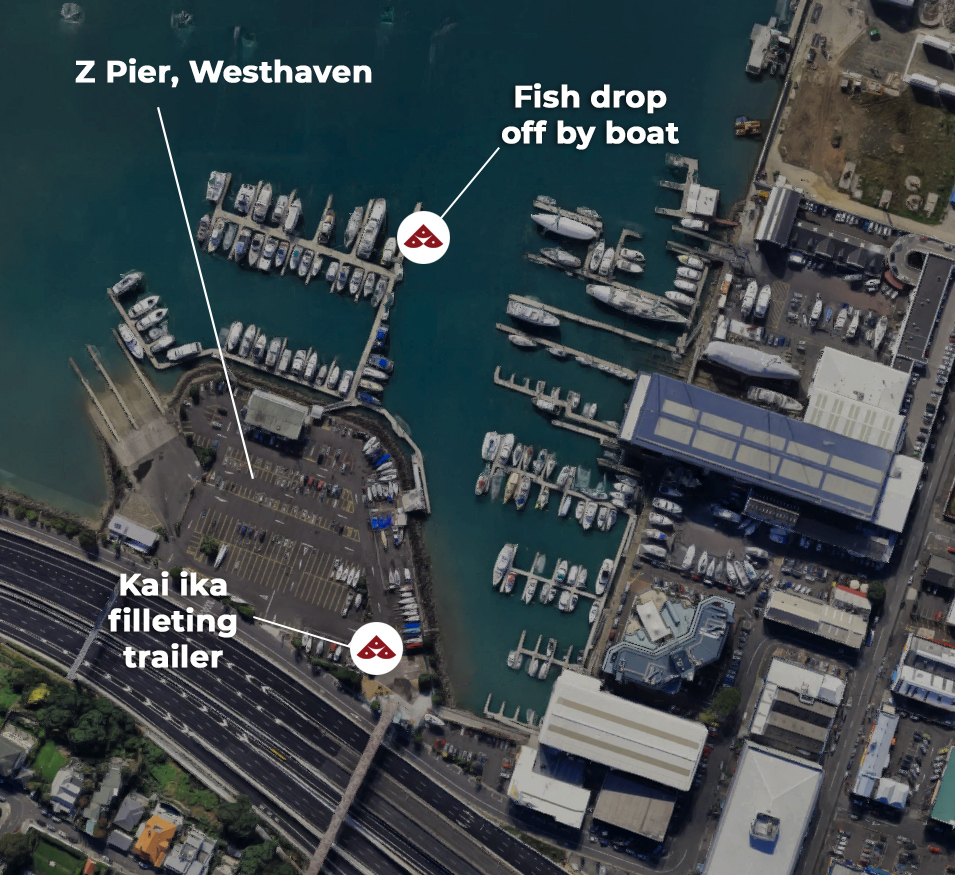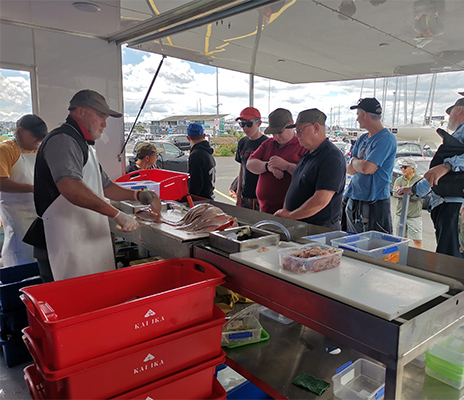 The Kai Ika filleting station at Westhaven is now open. Drop off your fish to be filleted for a small fee, knowing there will be nothing wasted, with unwanted fish parts distributed to appreciative whanau, thanks to Papatuanuku Kokiri Marae.
Thanks to Westhaven Marina we are also able to take drop offs from boats at Z Pier. This will make it easier for marina berth holders, Orams and Pier21 users to access the filleting facility.
If you want us to collect your fish from your boat at the Z Pier jetty then all you have to do is call 027 305 2520 and one of the team will meet you on the pier.
Weather allowing, we will be open Wednesday to Sunday from 11am to 5pm-6:30pm.
| | |
| --- | --- |
| Prices | |
| Small/Medium Fish (<75cm) | $3.00 |
| One Kingfish / Hapuku | $10.00 |
| Billfish | POA |
| Scaling | N/A |
| Gut and gill | $2.00 |
| Knife sharpening | $5.00 |
We will handle your fish with maximum respect. We ask that you do the same:
1. Take a chilly bin and salt ice when fishing
2. Keep fish slurried and chilled
3. Minimise cross contamination between bait, offal and fish.
Filleting for Events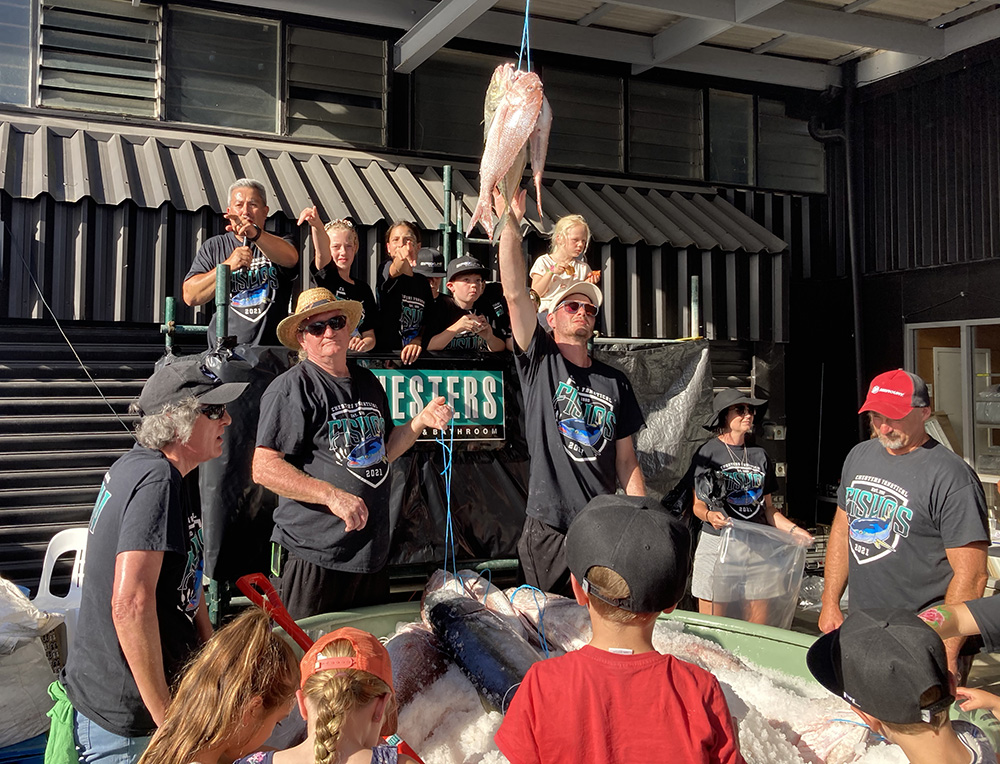 The Kai Ika project can provide filleting and knife sharpening services at your next fishing event.
Email us on kaiika@legasea.co.nz to find out more.
Knife sharpening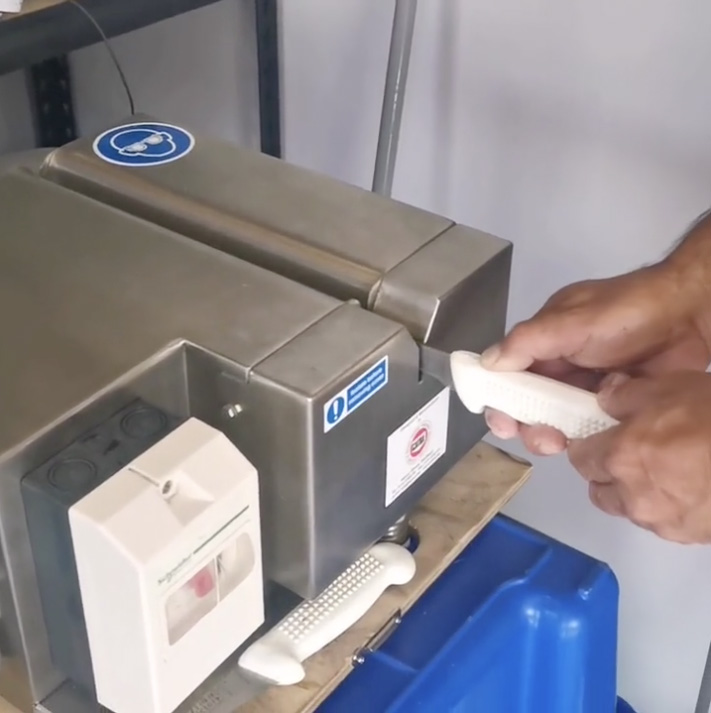 At the Kai Ika filleting trailer in Westhaven we also provide professional knife sharpening with one of the world's best commercial knife sharpener: the Catra-i100. This can sharpen your fishing and filleting knives and also your kitchen knives.

A sharp knife will not only ensure that your job at hand is easier, but it will also be much safer.
Filleting at the OBC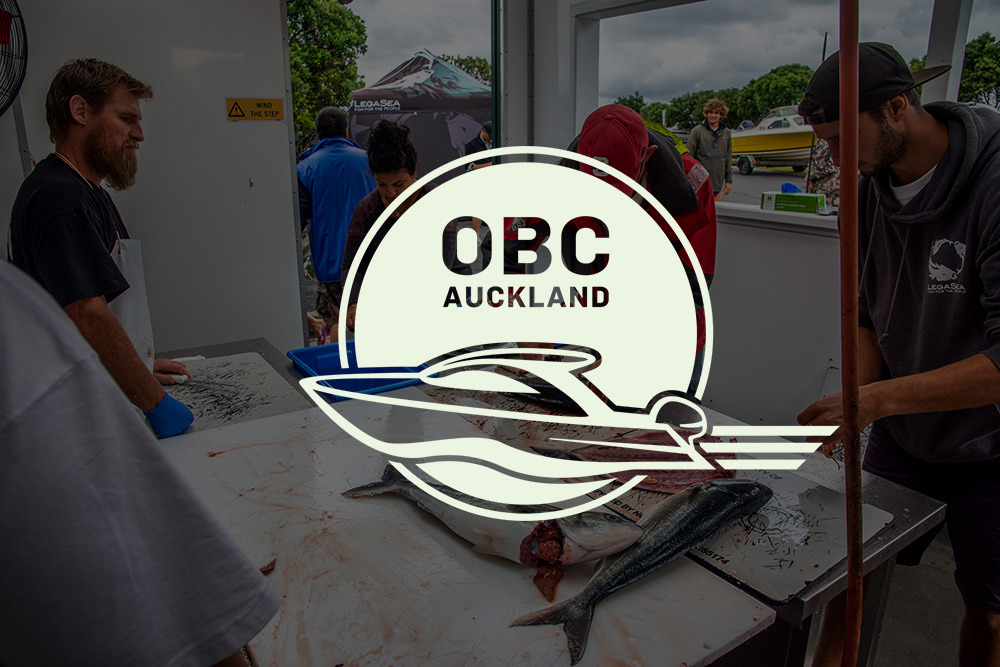 The Outboard Boating Club of Auckland, Papatuanuku Kokiri Marae and the Z Pier Charter Fleet at Westhaven Marina have teamed up with LegaSea to develop the Kai Ika Project.The Kai Ika project utilises fish heads, frames and offal which were previously going to waste.
---
Our Sponsors
Founding partners